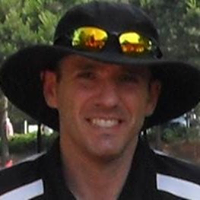 If I'm honest, I thought this Corona Virus threat would blow over quickly and not be a 'thing', but as news unfolds, it's clearly something we all need to face head on and prepare for.

Over the course of just a few weeks we've seen major disruption to the hospitality and travel industry and beyond. As employers are heeding caution from the CDC and the WHO, workforces are being scaled back, hence production in our factories are slowing. That trickles down to the transportation and logistics industry, which impacts supply chain management and delivery.

Clearly this is a time when we've all got to keep our heads about us, think ahead, and work together to keep business flowing.

That's exactly what we are here for! Our boutique, concierge approach is designed for times like this. We work with you one-on-one to dive deep and work through the challenges together. We have a wealth of resources around the world. We are nimble and can make adjustments quickly. This situation is likely to get worse before it gets better, so let's strategically partner up to help you weather this storm. Here are some things to consider:

* With health at stake, supply issues are small in the grand scheme of things. However, doing our small part to keep your business thriving matters. For this reason, if there are products that are critical to your business' success that you know you will absolutely need in the next 3 to 4 months, I would advise you to consider purchasing well ahead of schedule.

* Be well prepared to serve those that are still traveling. Now more than ever your customers are looking to you to take good care of them. How you handle this could solidify their brand loyalty for years to come. Put every precaution in place to protect your customers and guests. Have hand sanitizer (with at least 60% alcohol), rubber gloves, high potency anti-bacterial soap, tissues, etc. available in EVERY room – not just guest rooms. Make sure you have commercial grade cleaning supplies and educate your customers about your cleaning procedures and other efforts to keep them safe. Stay ahead on your inventory and do not run out. You cannot afford to cut corners here!

* Certain areas of the world are more impacted than others right now. You may have a preferred source for certain supplies, but that may not be the best option at this time. We can help you shop around. If one product is out of reach, we'll work to find an equivalent somewhere else to ensure your needs are met. Who knows, you might stumble on something you like better!

* Pricing for certain high demand items may go up (i.e. hand sanitizer) due to supply and demand, but because a short-term slow down is expected, some pricing may actually drop significantly. If you have things you've been wanting to shop or budget allocations you want to be sure not to lose, now could actually be a really great time to go in and try to negotiate discount pricing that allows you to get more for less.

* There's always a need for renovations and upgrades, but almost never a good time to do them. During this short-lived downturn this could be the perfect time to tackle them. We can even help with delivery and install if you need support!

* Shipping is always a painful topic in our business, but with container ships and tractor trailers sitting empty, this could be an excellent time for negotiation. If you've got the budget to buy in bulk, now's a good time to explore your options. We can work with you to explore storage options too.

* As the virus spreads the demand for care facilities is growing. Hospitals are bursting at the seams for beds. So … if you really want to think outside the box, explore how to partner with local health departments, hospitals, and assisted living facilities to repurpose your property to address the growing demand for beds to care for people. There's also a growing need for places to quarantine people as well. And when a vaccination rolls out, there is going to be a need for mass immunization locations and you have great spaces to offer. Really take some time to think how you can be a part of the solution for unique needs in your community. We'll help you get the supplies you need to make it happen!

Please know, this is not a selfish, profit-driven message– we can promise you that. We simply want to be smart about what's ahead, to be there for you, to help you minimize the impact, and to communicate openly about what we expect in the near future. This will be short-lived. Let's work together to turn this into a time of opportunity rather than one of disadvantage. We are here to help in any way we can.